| | |
| --- | --- |
| Monday | 9:00 – 3:00 |
| Tuesday | 10:00 – 6:00 |
| Wednesday | 9:00 – 3:00 |
| Thursday | 10:00 – 6:00 |
(910) 368-1528
(910) 769-0383
Wilmington Functional Medicine
5725 Oleander Dr. Ste B6
Wilmington, NC 28403
Dr. Hilary Rutledge

P – (910) 368-1528
F – (910) 769-0383
Wilmington Functional Medicine
5725 Oleander Dr. Ste B6

Wilmington, NC 28403
Monday 9:00 – 3:00
Tuesday 10:00 – 6:00
Wednesday 9:00 – 3:00
Thursday 10:00 – 6:00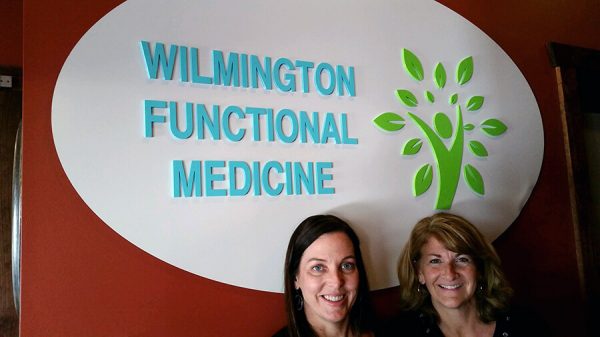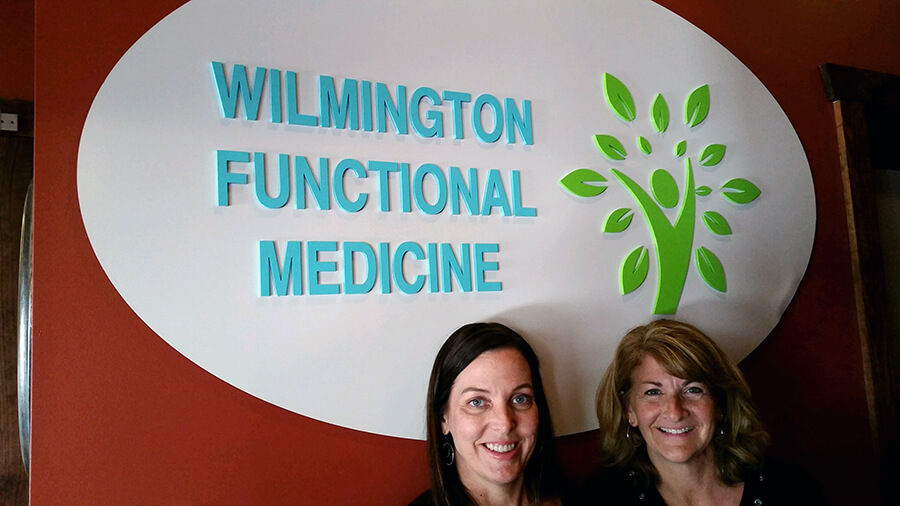 Serving the greater Wilmington area for over a decade, Wilmington Functional Medicine provides all-natural, non-pharmaceutical alternatives to patients and their family members who are frustrated with being sick and "Traditional Medicine's" approach to their ailments.
Led by Dr. Hilary Rutledge who has been practicing for over 16 years, Wilmington Functional Medicine aims to serve the health needs of all those in our community who are sick or "sick of being sick." This office is ideal for those sick people that have not responded to traditional medicine or for those that desire a more natural approach.
What is Functional Medicine?
Functional Medicine addresses the underlying causes of disease, seeing the whole person, and not just an isolated set of symptoms.
Functional Medicine physicians spend time with their patients, listening to their histories and looking at the interactions among genetic, environmental, and lifestyle factors that can influence long-term health and complex, chronic disease. Balancing internal and external factors requires a systems approach to medicine that analyzes the patient's functioning in 8 major areas:
Detoxification & Biotransformation

Hormone & Neurotransmitter Balance

Gastrointestinal Function

Energy Production & Oxidative Stress
Immune & Inflammatory Balance

Mind & Spirit

Structural

Environmental Factors
Functional Medicine then utilizes nutrition, lifestyle, and plant medicines/nutraceuticals to restore balance to the body, so that interferences to the body's self-healing capacities are reduced or eliminated. And in doing so, functional medicine allows for "personalized" medicine and empowers patients to take an active role in their own health.
The Functional Medicine approach to patient care is considered the future model for healthcare destined to transform the traditional disease-centric model to one where scientific principles and extensive patient evaluation are combined to create a strategy capable of improving current health and laying a foundation for health and vitality lasting throughout the patient's life span.

What to Expect at Your First Visit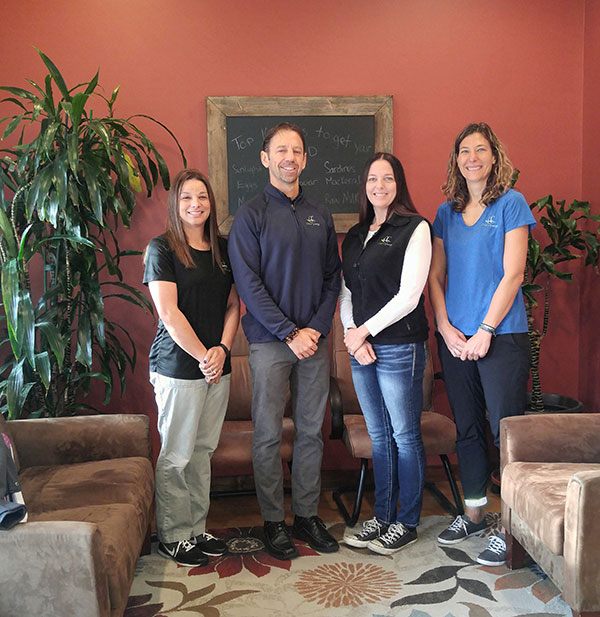 The first appointment includes an interview and intake, physical exam and time to discuss laboratory testing. Most people who have not worked with a functional medicine doctor find the process more comprehensive than other experiences. This appointment is essential to the doctor to gather extensive information that is used to determine the underlying imbalances and influences that are a unique combination of genetic, environmental, lifestyle and psychosocial factors. These unique factors in each person influence and create disease, symptoms, or dysfunction. The doctor uses the information gathered at the initial visit, the physical exam, and comprehensive laboratory testing to customize a personalized, science-based, natural treatment plan and interventions to reestablish the body's self-healing capacities and bring balance and functionality to the body's systems. The body deserves to be treated in its entirety and not treated as "picked- apart" systems and symptoms.