Rebecca Dean, Police Officer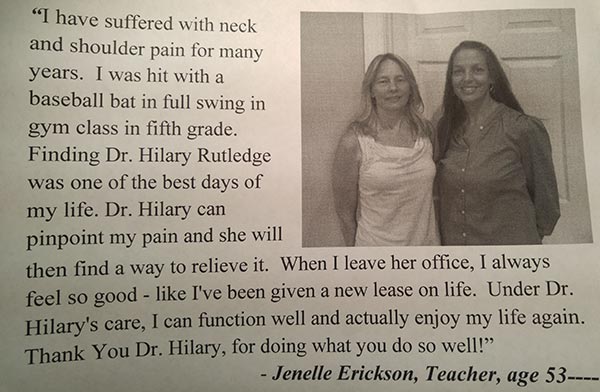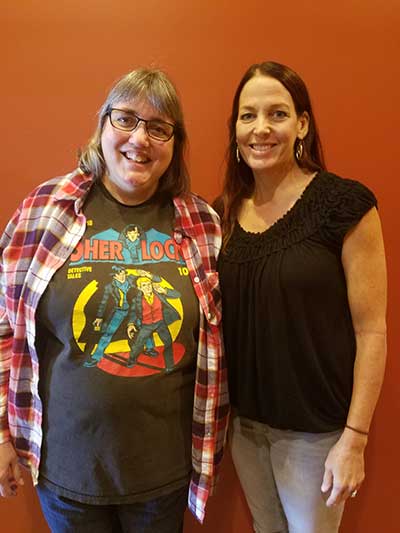 I first sought out Dr. Hilary Rutledge's assistance with chronic pain and swelling of my ankle and foot from an old injury. The symptoms interfered with my daily life, including the ability to walk or stand. I could not flex the ankle joint properly. This made the area very unstable. I would leave work at the end of my shift close to tears due to the pervasive pain. Sitting down, or even elevating the area did not totally ease the pain. Hence, the injury impacted my sleep as well.
Upon my first consultation, Dr. Hilary found that the ankle joint was dislocated. She re-aligned the area, helping to relieve the pain. It took weekly visits for two months to completely help the area strengthen enough to stay in alignment and reduce the swelling. After those two months, Dr. Hilary felt my condition progressed enough that I could be fitted for orthotic insoles. The insoles are like magic. They help keep proper alignment and have strengthened my feet and ankles. I have my mobility and life back! I can walk, work, sleep and play. Did I mention the injury happened 4 years ago? In a matter of a few weeks, Dr. Hilary was able to take me from being less than mobile to walking a 1-mile fun walk to support my daughter's 5k. Best of all this was achieved without the use of pain medications that would simply cover up the symptoms.
During one of my appointments, I noticed a paper mentioning the month's special, a discounted rate for a metabolic evaluation. I inquired as to what this entailed, and it sounded like just what I needed. You see, my life has revolved around my reactive system, manifesting in asthma and allergies. In fact, I have no memories of ever being free of either one. This has led me to the desire to be tested for food allergies. I had, by process of elimination, tried to identify that I reacted to in my diet, but was unsuccessful. I just could not pinpoint what I was reacting to. After speaking with Dr. Hilary we did the evaluation, blood work and ran the allergy test. This evaluation included a detailed question and answer session over what symptoms I have been experiencing and any issues I have been having. The results of the blood work and food allergy tests were staggering. It is no wonder I could never eliminate the culprits from my diet. There were so many triggers, some I had never even though or heard of. Dr. Hilary calmly took me, step-by-step, through the blood work and allergy results. This included mapping out a change in eating habits and adding supplements to support areas that needed it.
Life changing is the only way to describe the end results. I can sleep at night, have more energy, and do not become ill as often. In fact, I stayed healthy for a whole 6 months. For me, that is unheard of. I have never stayed cold and flu free for that long. I often joke that I'm the "canary in the mine shaft", the first one to catch anything. Well not anymore!
I am very grateful that Dr. Hilary took the time to truly listen to me. That made all the difference in finding the root causes of my health issues. Of course, it is still a work in progress. The supplements and diet will be fine-tuned as I am healing. Still, after a lifetime of being a slave to my overactive immune system, I can be patient in my healing. Dr. Hilary and Laura have been super supportive during the whole process. For all of this, I am truly thankful.
-Sally Bessey 
While at work I moved the wrong way. It nauseated me and stairs were impossible. After Seeing Dr. Hilary for chiropractic and cold laser therapy treatments, I feel better than I have in many years. Thank you, Dr. Hilary and staff!"
-Pat Kelly, age 67, Postal Worker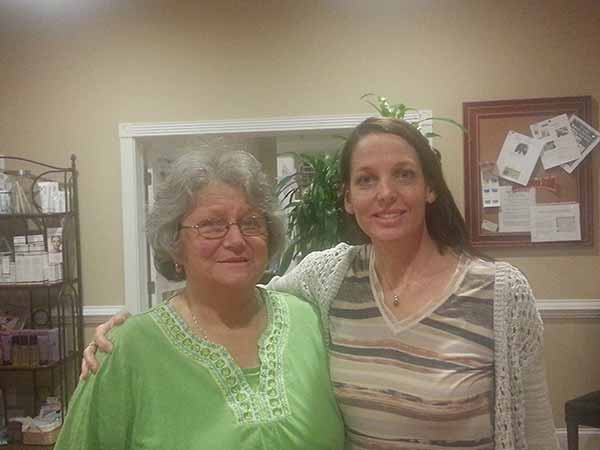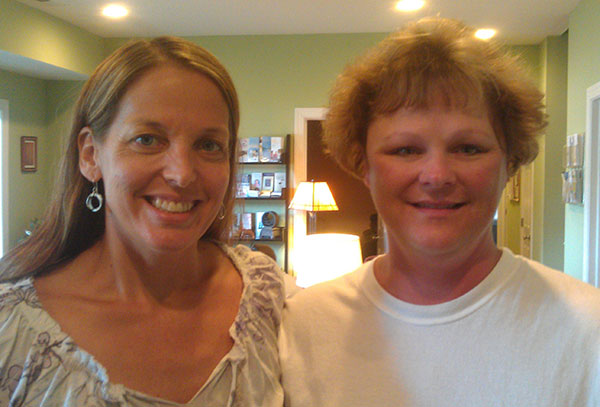 "I came in to see Dr. Hilary because my right arm hurt from my elbow down, and it got to the point I couldn't even hold a toothbrush. I talked to someone I work with who had surgery to repair the same problem but I decided to give Chiropractic a try before that. I saw Dr. Hilary for six weeks but SHE FIXED MY PROBLEM! And here I sit writing this testimonial without any pain in my arm at all. No need for surgery and so I thank Dr. Hilary for saving me a lot of money and getting me out of pain naturally. I LOST NO TIME AT WORK and I didn't have to be cut on. And the best part about it?
That was over a year ago that she fixed me and my pain has not returned. I can't thank her enough."
– Tony Wicker, Electrical Inspector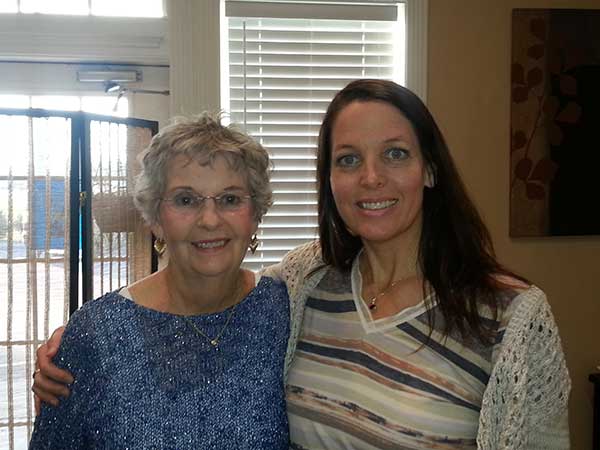 I have been experiencing back, neck, shoulder and knee problems for many years due to a physical back problem. I have had several doctors for treament, however, until I came to Dr. Rutledge I had never been free from pain. Dr. Rutledge diagnosed my problems and has worked hard on them. My pain is minimal and occasional, only when I overdo things or get to physical. I would recommend Dr. Rutledge to anyone who has a problem of a muscle or skeletal nature.
Her office staff is always cheerful and happy to helpin anyway with therapy that may be needed. Thanks Dr. Rutledge and staff!
-Janet Sponsler, retired
"Dr. Hilary has been not only a wonderful

Chiropractor,

but also a full-body wellness coach for me. She is so knowledgeable about body structure and the connectedness of it all – and thoroughly explains how everything works all together. I feel that I can go to her with any question and, if she cannot give me an immediate answer, she will research if to give me one.
Thanks to Dr. R for being a friend and a body-know-it-all!"
– Amy Kleva, At-Home Mom
---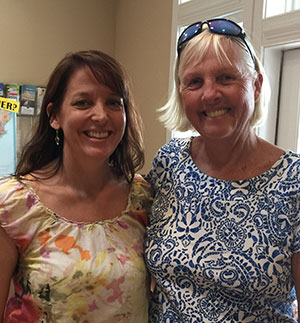 "I came in to see Dr. Hilary because I was in so much pain I couldn't sleep at night. I talked to someone I know that had surgery to repair the same problem but I decided to chiropractic treatments a try. I saw Dr. Hilary for six weeks but SHE FIXED MY PROBLEM! And here I am sitting here writing this testimonial without any pain at all. No need for surgery and so I thank Dr. Hilary for saving me a lot of money and getting me out of pain naturally.
I didn't have to be cut on and the best part? That was over a year ago and my pain has not returned. I can't thank her enough!"
– Kathy Sherwood, age 71, retired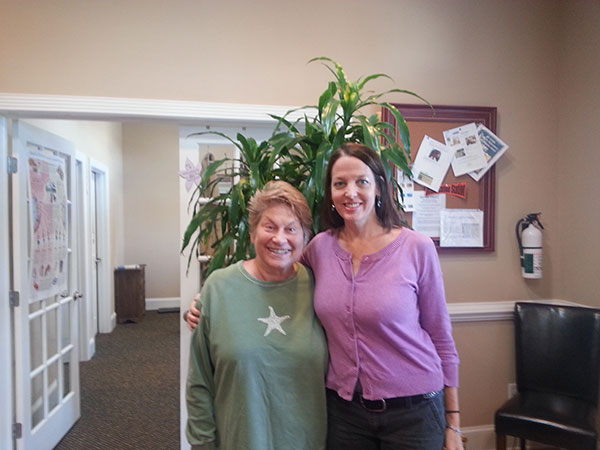 "As a retired art teacher and exhibiting potter, I have a lifetime of bad working posture. So I recently developed a back and shoulder problem. Dr. Hilary Rutledge not only relieved the pain in my shoulders and back; she has instructed me towards helping myself with exercises to strengthen my spine and stretches to keep me flexible. She always has time to listen and fully explains what is happening to your body and her procedures.
So I feel blessed – that with her help I can continue to enjoy my creative pursuits without pain!"
– Dorothy Dryps
"I was getting Chiropractic help in Florida before I relocated to Southport. I was looking for a Doctor who practiced similarly to the Doc I saw in Florida. I heard great things about Dr. Hilary and I gave her a try. My first visit was great! She really took the time to learn my background regarding my different symptoms. I have feel rushed during my appointments. I always leave the office feeling 100%! I have neck & shoulder problems due to my occupation and back pain due to a herniated disc….and I see Dr. Hilary to keep me feeling good and to avoid surgery. I recommend anyone seeking Chiropractic care to see her. I do not find treatment with Dr. Hilary to be painful either. Her treatment is more than just adjustments and cracking bones…it's about healing and natural ways to take care of the body.
Thanks all for you do Doc! You are the best!"
– Tracy Schnappinger, hairstylist, age 42
My name is Rosemary Bertwell. I am 75 years old and a retired secretary. I was diagnosed with diabetes at the age of 62 although I think I had blood sugar handling problems for years and years before that. Under the recommendations of traditional doctors I was placed on insulin. Insulin helped initially to bring my blood sugar down but it didn't last. Soon after they recommended a combination of insulin with metformin. That too only proved to be slightly helpful. On two different occasions I ended up unconscious, due to my blood sugar being out of control. I refused to drive anywhere because I was afraid it would happen and I'd end up killing someone. I was confined to my house and felt like a prisoner. One day I requested a free report on diabetes. I ended up in Dr. Rutledge's office and my experience was better than any other Doctor I had ever been to. By the way, at that first visit in her office, I was taking a total of 21 medications including the two I mentioned earlier. Here it is six months later, and my blood sugar is under such good control I am off both of those diabetes medications. In fact I only take 4 medications now and no longer take the other 17. I am driving again and feel like I have regained my life. It has been an unbelievable experience for me and I recommend anyone who's had trouble with diabetes to give Dr. Rutledge and her functional medicine approach, a try.
Rosemary Bertwell -Retired Secretary.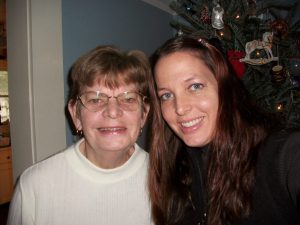 "I have spent most of my life struggling with digestive issues. I have also spent countless hours in hospitals and countless years taking medication that was not of any benefit to me. The stomach pain I experienced started when I was 10 years old and the doctors eventually suggested I have my gallbladder removed when I was 12. Ever since that time my stomach began working overtime and the stomach issues continued. I eventually found there was a birth defect in my digestive tract. The birth defect issue has been resolved, but my digestive system still struggles to function properly.
I have been meeting with Dr. Hilary Rutledge and Debra Yaw to try and improve my digestive health since September 2018. In such a short time, they have been able to help tremendously and the results are astonishing. The supplements and foods that they have suggested to me have helped my body function better. It is great to see that you can improve your health naturally and without medication. They have helped me resolve not only digestive issues, but also my overall health. I have never felt better and my digestive issues have become minimal in comparison to what I was experiencing earlier in life.
-Cassidy Bailey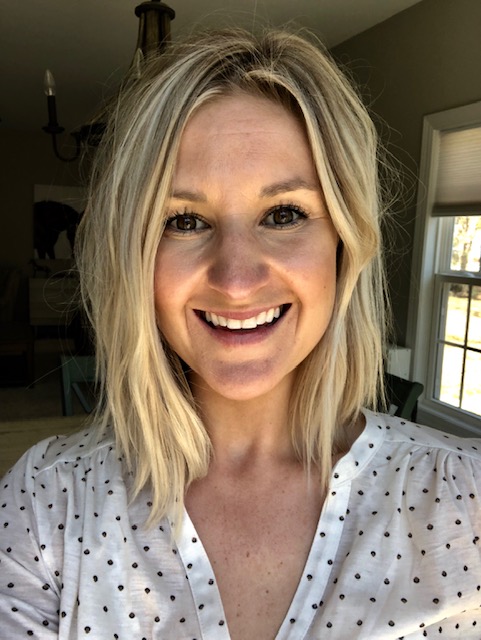 "When I found Dr. Hilary I was tired, scared and desperate. I was 6 months post partum and had just been diagnosed with a thyroid disorder that was taking over my body and life. In the first fifteen minutes of our first consultation she had given me more undivided attention and care than I had ever received from any health care professional. I was put at ease by her confidence and positive demeanor. Her attention to all aspects of my health, history, and lifestyle as a whole, truly encapsulated what functional medicine is all about. Within weeks I was able to come off of medication and was already feeling substantially better. About 6 weeks later blood work showed normal thyroid function. After taking Dr. Hilary's advice and orders very seriously I have maintained normal levels 6 months later. I can now say I am feeling 100% better and have my life back! I owe ALL of this to Wilmington Functional Medicine and Dr. Hilary. To sweeten the deal the office and staff are warm, friendly, and inviting. They know your name and make you feel like a real life person! I would recommend any one who is interested in taking control of their health to visit Dr. Hilary!
-Lindsey Walden