At 275 lbs, I was struggling. Wilmington Functional Medicine helped me get my life back. I lost 55 pounds in about 6 months. I feel better mentally and physically since seeing them!

– Noah B., age 23, college student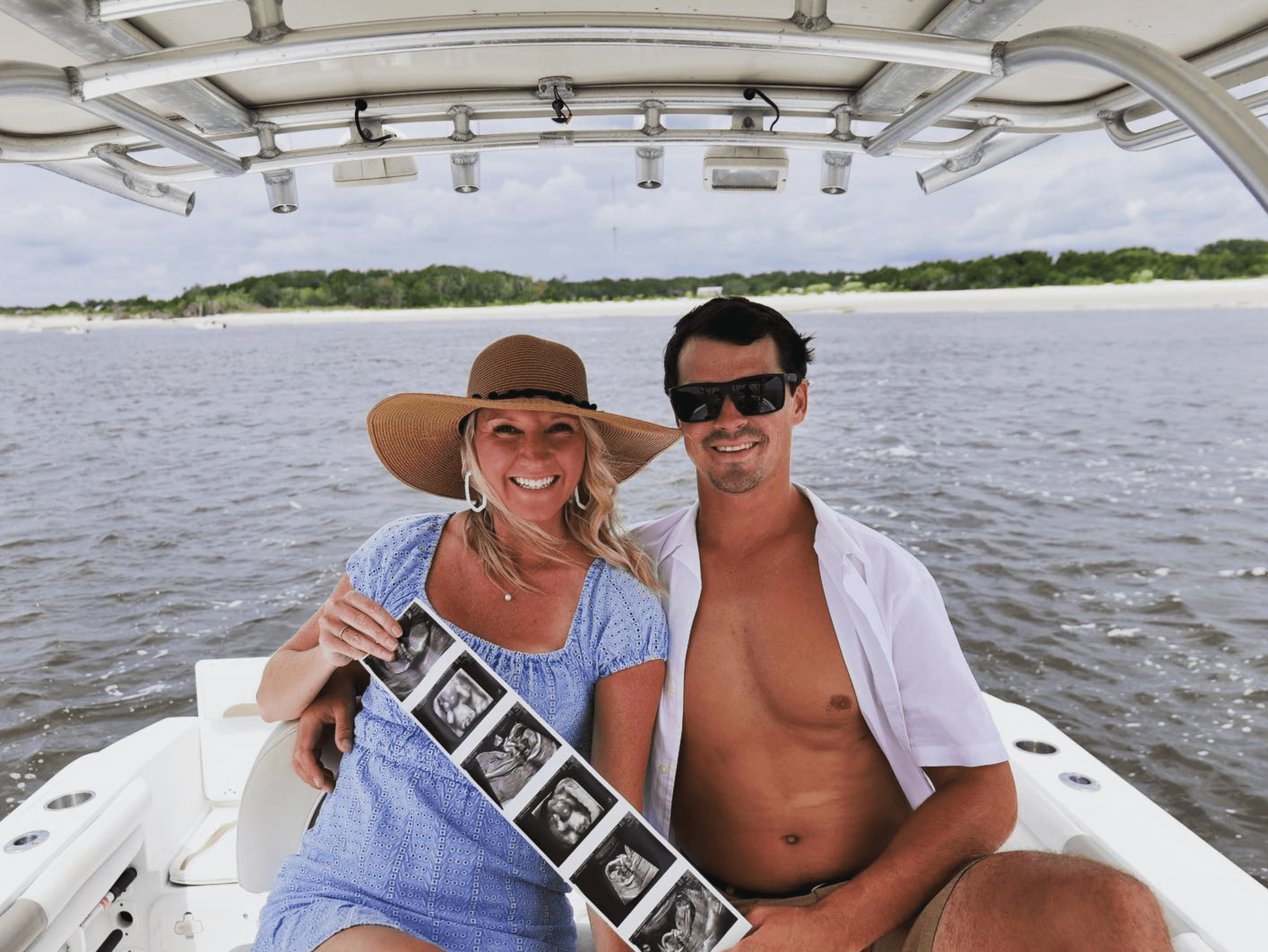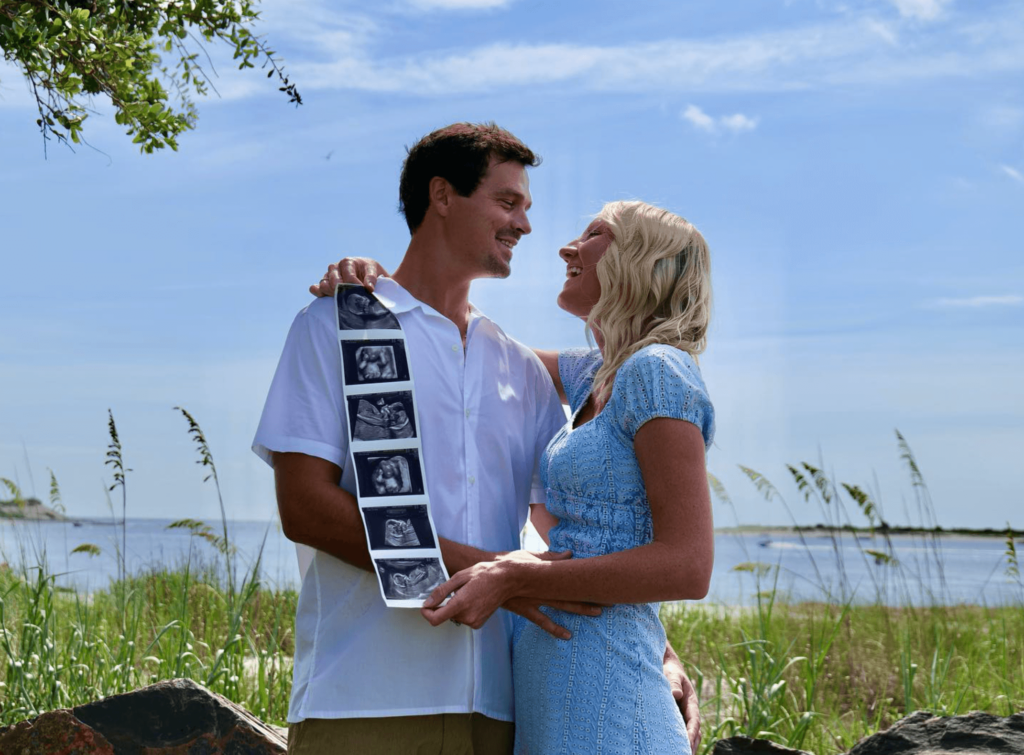 "Today, I am 16 weeks pregnant and I believe that this is truly because of the care that I am receiving from Dr. Hilary and Wilmington Functional Medicine. If it weren't for Dr. Hilary, I am not sure that I would have made it this far along in my pregnancy journey.
1 year ago I had a miscarriage, and just like any loss, it was absolutely heartbreaking for my husband and I. After 6-9 months of trying again for a baby, we had no success. I went to my general doctor and OBGYN and all tests and results came back "normal" – nothing was wrong. However, I knew that I had not been feeling well for quite some time now.
When I first came to Dr. Hilary I broke down in tears. I was exhausted, frustrated, stressed, desperate, my anxiety had shot through the roof, I had constant bloating after every food that I ate, and overall, I did not feel well. The staff greeted me with arms wide open, listened to my needs and wants, and kept my main goals as their sole priority. After recommended testing, we came to find out that my thyroid was out of whack and that I had a gut infection. All of this potentially being a cause and/or concern for my past miscarriage and now not being able to get pregnant. With much guidance and support, nutrition help, and lots of vitamins and supplements later – I feel so much better and am almost halfway through my pregnancy.
If you were like me, ready to start a family but nothing seemed to be working – come see Dr. Hilary at Wilmington Functional Medicine! She will help get you on the right track for a healthy and successful pregnancy and most importantly, a healthy baby! Thank you Dr. Hilary – I am forever grateful for you."
-Landyn Lewis
Sometimes you spend a lot of time and effort working towards and wanting something in life. Last year my husband and I had been on the journey to growing our family and after what seemed like quite some time and several tests at my obgyn office the frustration was at its peak. I've always been a more natural person when it comes to my body and the vitamins and supplements that I used, so to hear from my obgyn that our next step was a medicated round of IUI was extremely scary and frustrating. I had this gut feeling that there was more to it than what was being seen. All of my testing from my OB came in "normal" which as you can imagine was very frustrating since we weren't getting pregnant. A friend of mine said you really should go see Dr. Hillary and her team, I really think she'll be able to help you. After making the appointment for July 2022, I did the testing that she provided and my world was opened to what was really going on with my body and hormones. I started all the supplements and eating habits she suggested to get my body in line and functioning better and let me say that was serious commitment, that at times I really despised, because everyone around me was getting pregnant. I could feel things changing and my body starting to feel better, so I continued the path. Dr. Hillary was there all along the way for me to talk about how I was feeling and what I was going through. After some testing on my husband, Dr. Hillary was very honest on what had to happen and what was happening for us to not be getting pregnant. We started him on a quite a few supplements as well. He had already cleaned up his diet and had been working out which really helped speed things along. She will tell you from the beginning that this path isn't a fast one, but it will be worth it, that your body will begin to function properly and feel better. We fully expected to not get pregnant for several more cycles since supplements take some time to kick in and really help. I had pretty much given up on getting pregnant in 2022 and just letting the path run its course, to our surprise in October we found out that we were expecting our little miracle. We thank God every day for our little girl and for Dr. Hillary who after 16 long months helped us find the right path to making our bodies function as intended. I really can't say enough great things about Dr. Hillary and her team, they are simply, wonderful. I can't wait to continue my journey with her!
–Chynna Lemaster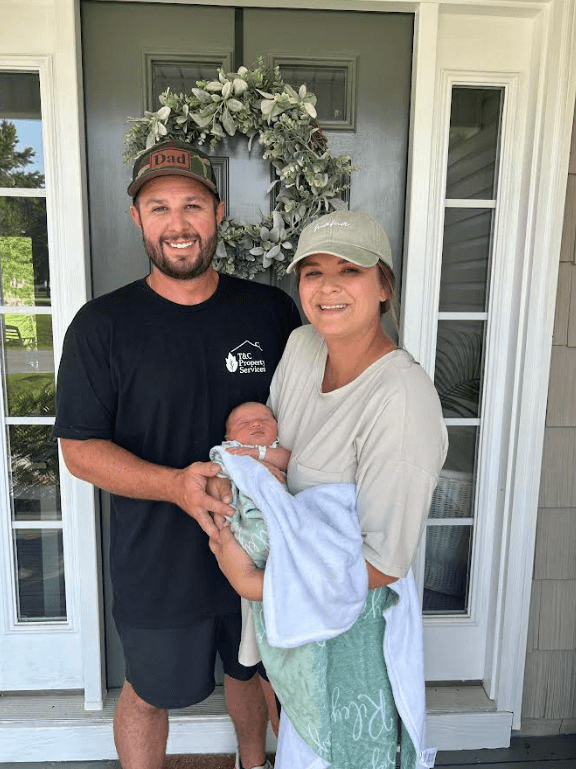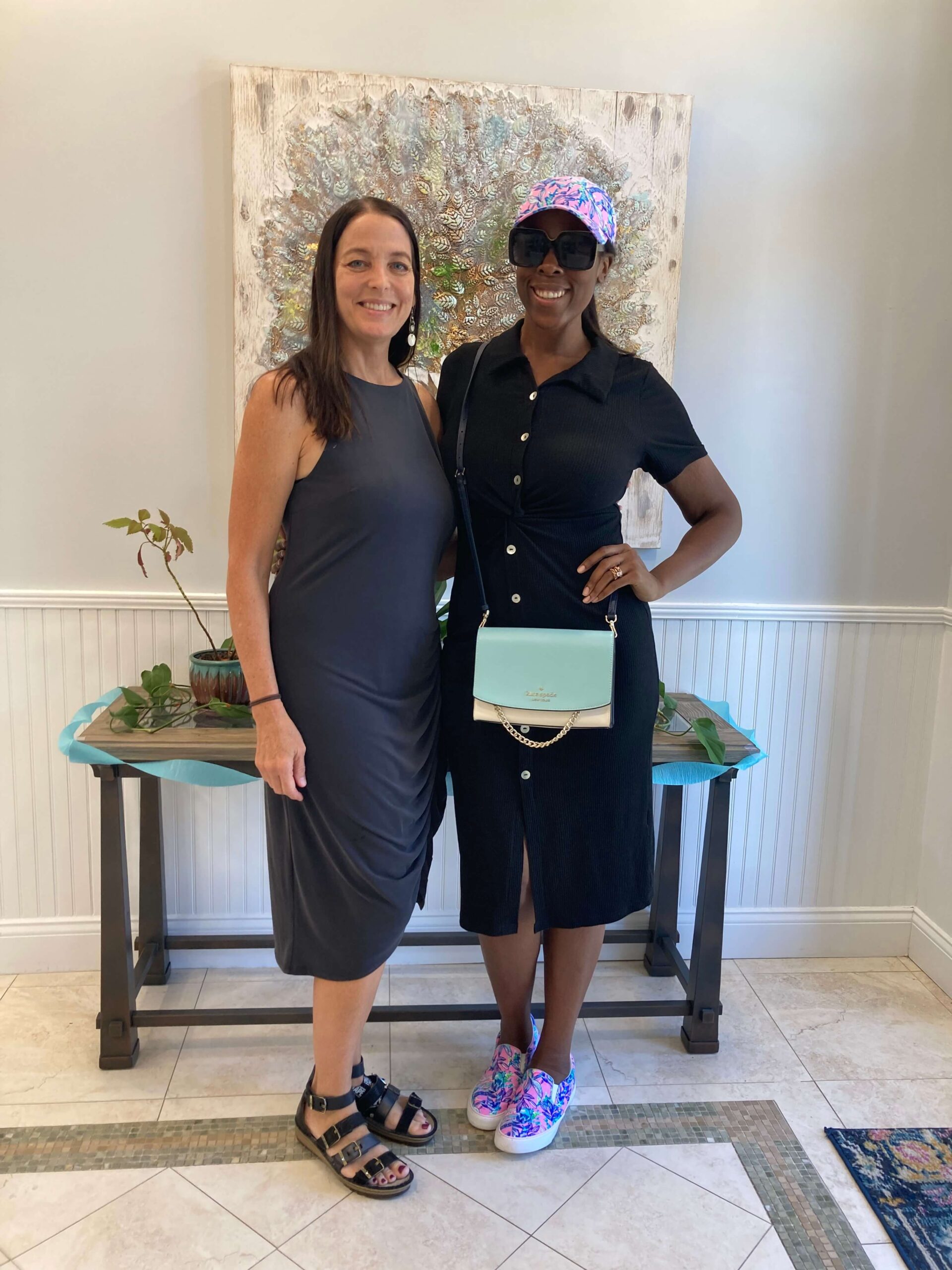 I started coming here due to a panic attack about 5 months ago. I was transported to the hospital via ambulance with heart palpitations, anxiety, muscle spasms and stomach pain. Labs, EKG and CT scan were run but they all came back normal. But I knew something was wrong. I saw my PCP hoping that we could do a deeper dive into what was going on and all they were willing to do is recommend I get on an anti-depressant for the panic attack and Prilosec for the stomach issues. Prilosec didn't help and I continued to feel sick, unable to sleep, jitters, heart palpitations, muscle spasms and random nerve pain. I went back to my PCP and another EKG was performed. Test was negative. I was so despondent that nothing was found. Of course you don't want test results to be positive but you also want to know what's wrong with you, right?
So I went on the internet and did some research. Found out about Functional Medicine. Found Wilmington Functional Medicine and there were some really great reviews and testimonials about them. So I thought I would give them a try. I did a phone consultation first with one of her assistants and they didn't have any openings for almost 3 months. But I was desperate and so I took whatever appointment they had available. Luckily, after I had completed my paperwork, I got a call from them that something had opened up earlier and so I was able to get in after only one month's wait.
And let me tell you… it was worth every minute of wait. First and foremost, Dr. Hilary takes her time. She actually listened to me and every condition or malady that I was experiencing, she took notes on. I started crying because no Doctor had done that before. I probably cried for 20 minutes of that 90 minute appointment and that 20 minutes was longer than any Doctor had spent time in front of me during any appointment.
The next thing she said to me was, "You're not crazy. You're not losing your mind. There is likely a cause or set of causes to your symptoms – we just have to figure out what it is." And I was just relieved and thankful that Dr. Hilary was willing to take the time to figure it out. And when I got the results back from the tests that she ran, it was a 19-page booklet of what was out of balance in my body (full-blown gut infection in particular – 3 different strains of bacterial gut dysbiosis). The information was detailed and Dr. Hilary went through all of it, explaining to me exactly what was going on and how we were going to fix it. I have never experienced a Doctor doing this before.
Dr. Hilary then put me on a specific supplement plan and changed my diet so that my gut could actually heal and overcome this infection. It took a couple weeks to start feeing better but oh my God, after 2 months I feel normal again. I mean completely normal. I cry just thinking about how far I came in just 2 months and I have told everyone about this place. I have recommended to at least a dozen people in the last month to come here and get checked out. I can't thank Dr. Hilary enough!!!
Sylvia Long
I have been with Dr Hillary for 13 yrs. My body inside and out never felt better. Give her a try. You won't be disappointed!
Terry Jensen, age 68, Retired, Wilmington, NC resident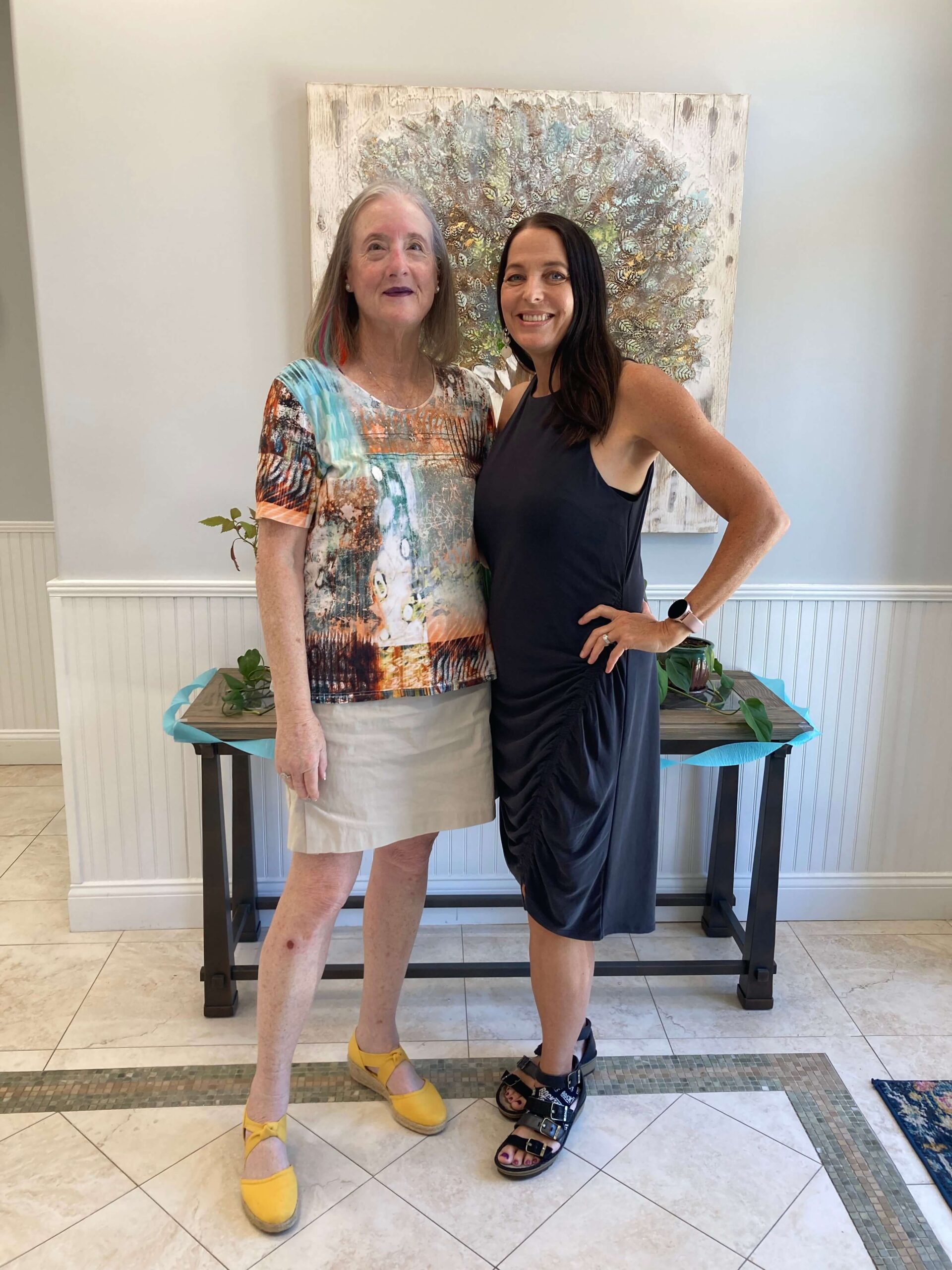 I have really enjoyed learning different ways to improve my quality of life through learning more about proper nutrition and how foods affect my body. Dr. Hilary and her staff are very accommodating and knowledgeable. I highly recommend them.
Ellen Wester, age 68, Retired, Southport, NC resident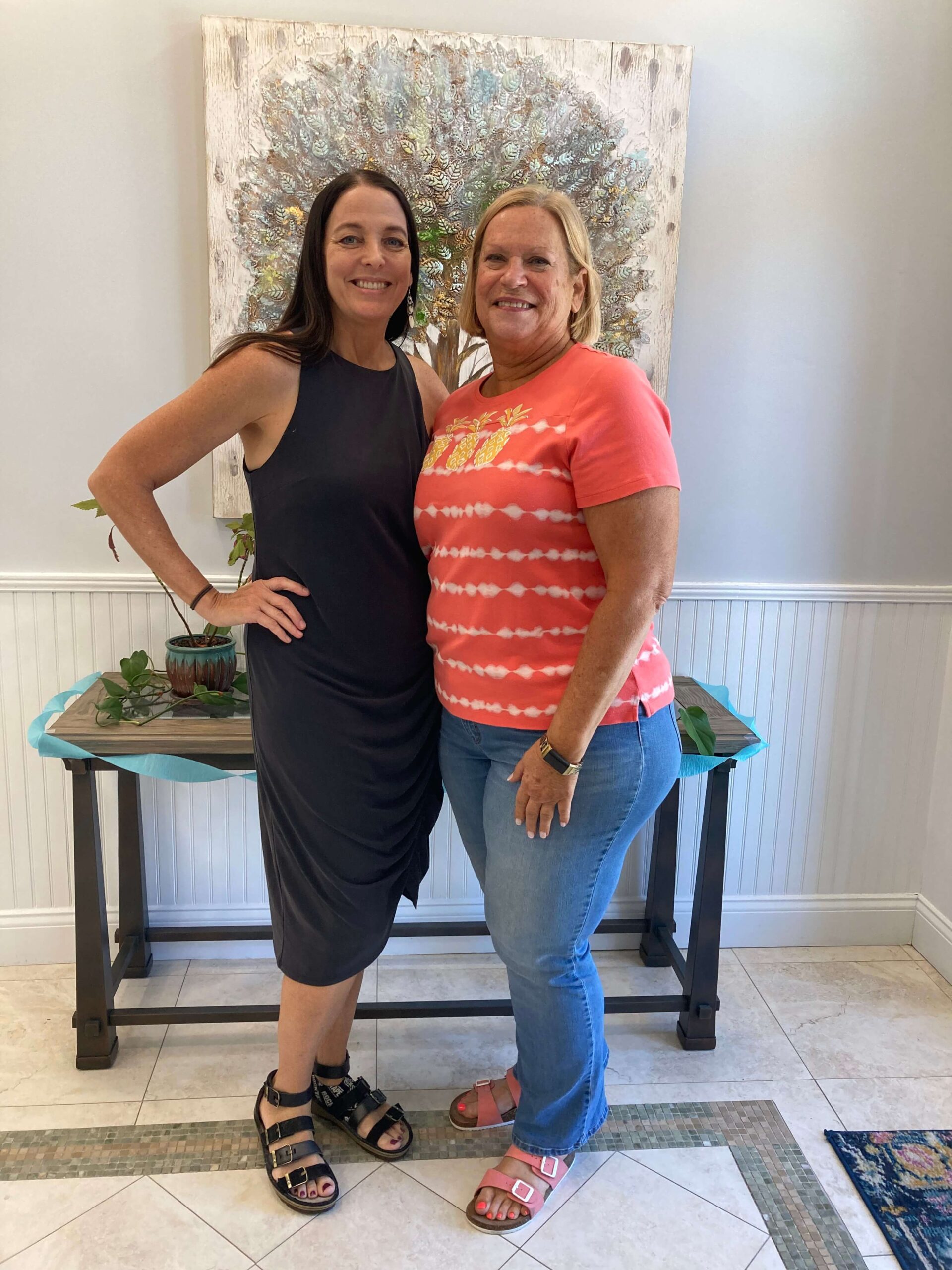 I've been a patient for almost 2 years. Thanks to their care and recommendations, I've seen large improvements in my overall health, attitude, and quality of life. Less joint pain, more daily energy, and less stressful lifestyle. Highly recommend them!
Craig Kiser, age 39, Wilmington resident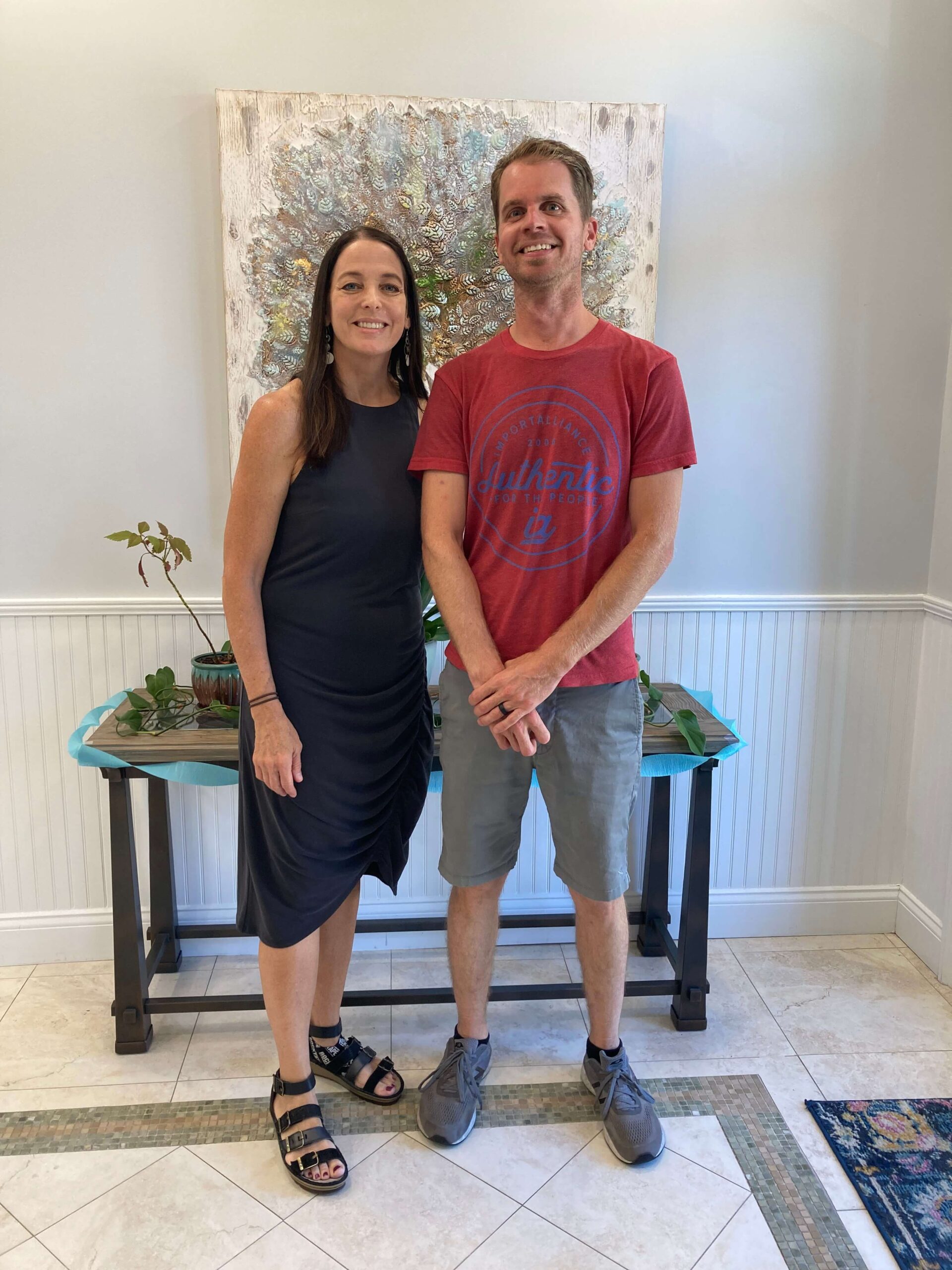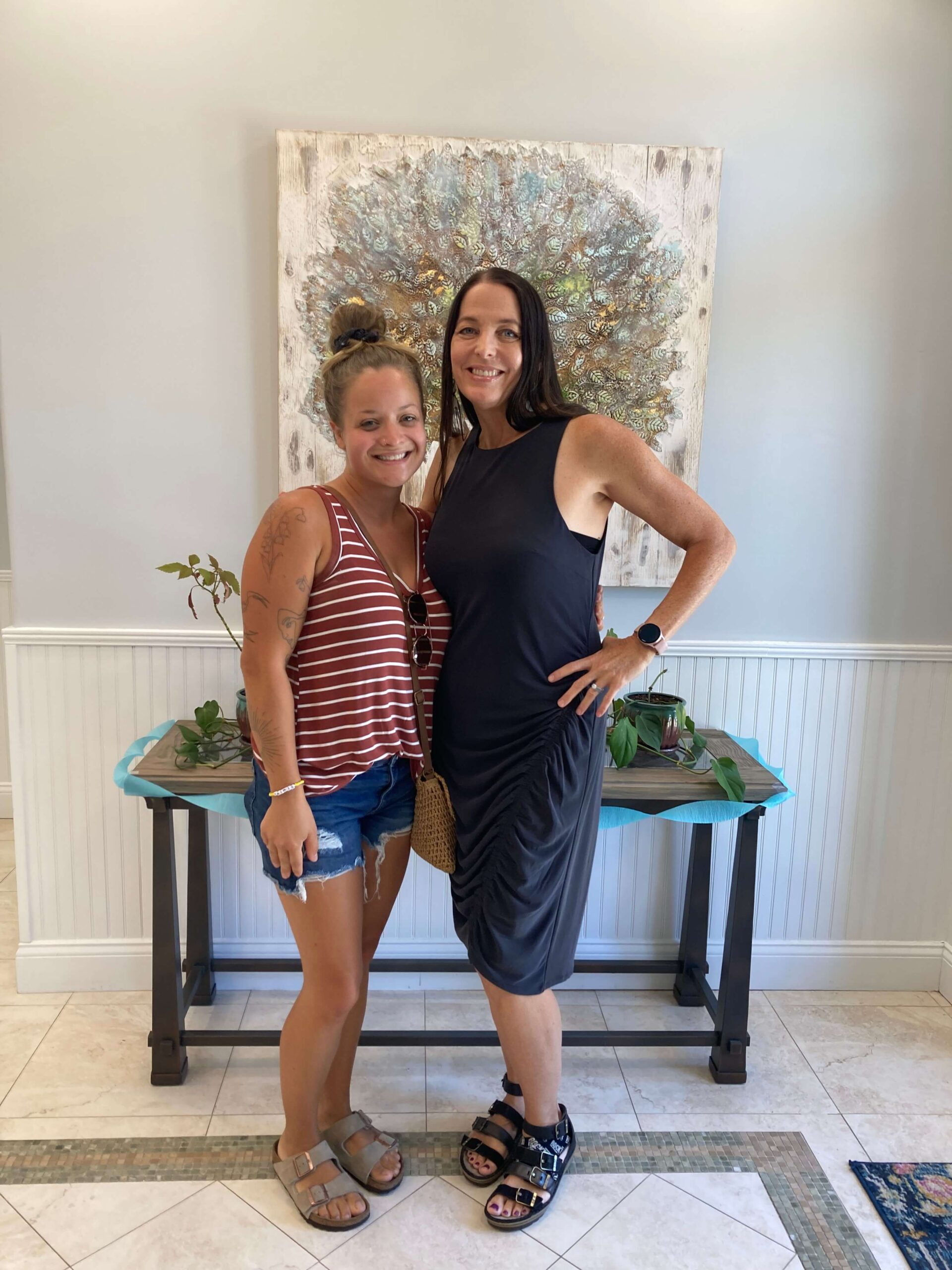 I absolutely look forward to my appointments with Dr. Hilary. I trust her wholeheartedly and am so thankful to have found such a caring doctor who listens to my concerns.
Chloe Miller, age 33, Stay-at-Home Mom, Wilmington resident
I've had digestive issues my whole life (75 years). Dr Hilary ran some tests, found out the cause, and today I am issue free for the first time in my life. Treating symptoms, without finding the cause like all the other doctors did, won't fix you! Dr Hilary, you're the best!
Wendie Schneider, age 75, Retired, Wilmington NC resident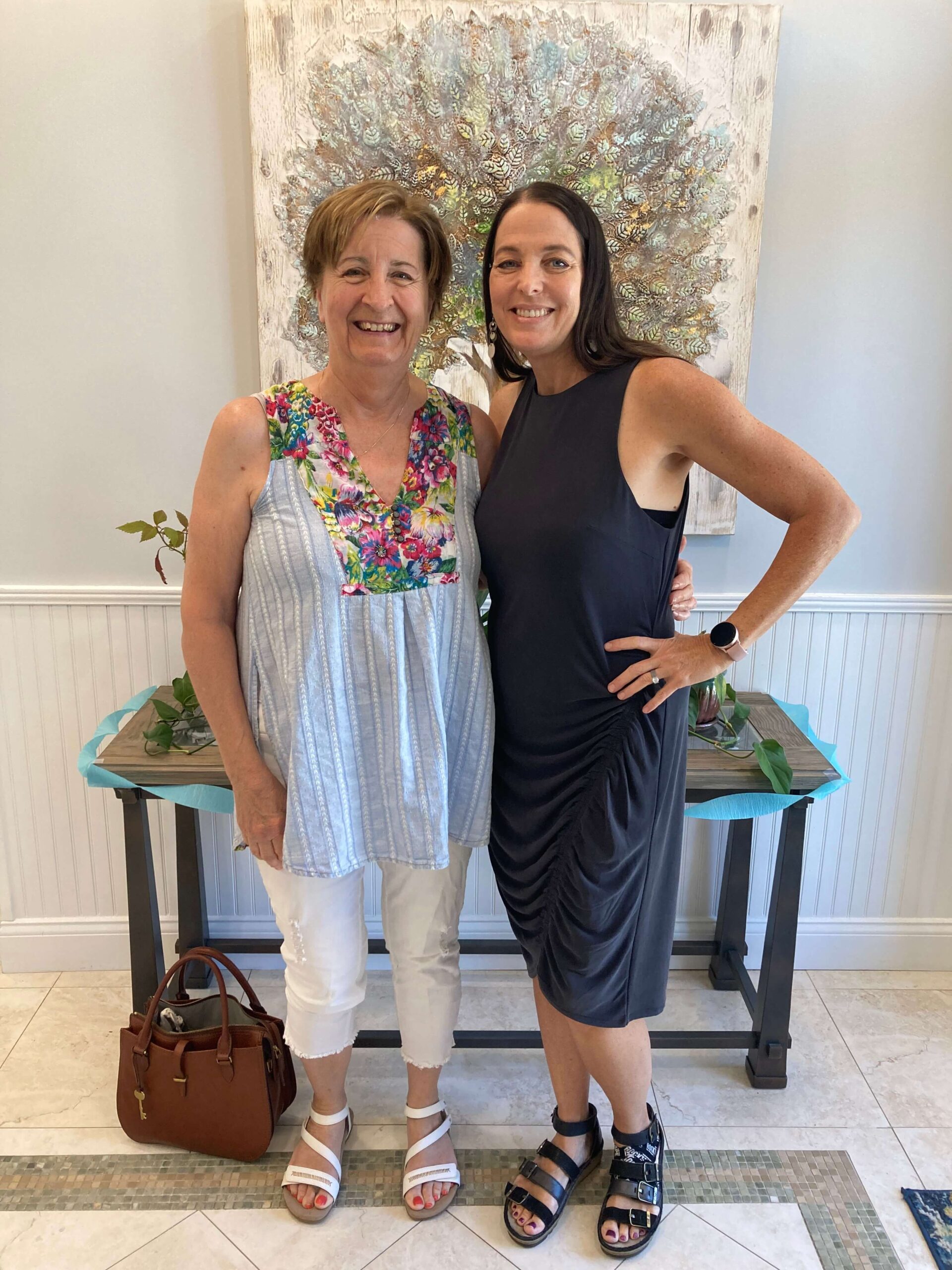 Dr. Hilary was the only Doctor of many I had seen who read my timeline and symptoms I submitted for my free consult. She had read all the forms I had filled out and was ready with questions for me. I was truly impressed from the very beginning. It has been a long road but the support. Supplements, Recommendations, and testing have all been tailored to me and my health. I am so thankful for Dr. Hilary and Alyssa.
Garlande Powell, 51 y.o., Counselor, Wilmington, NC resident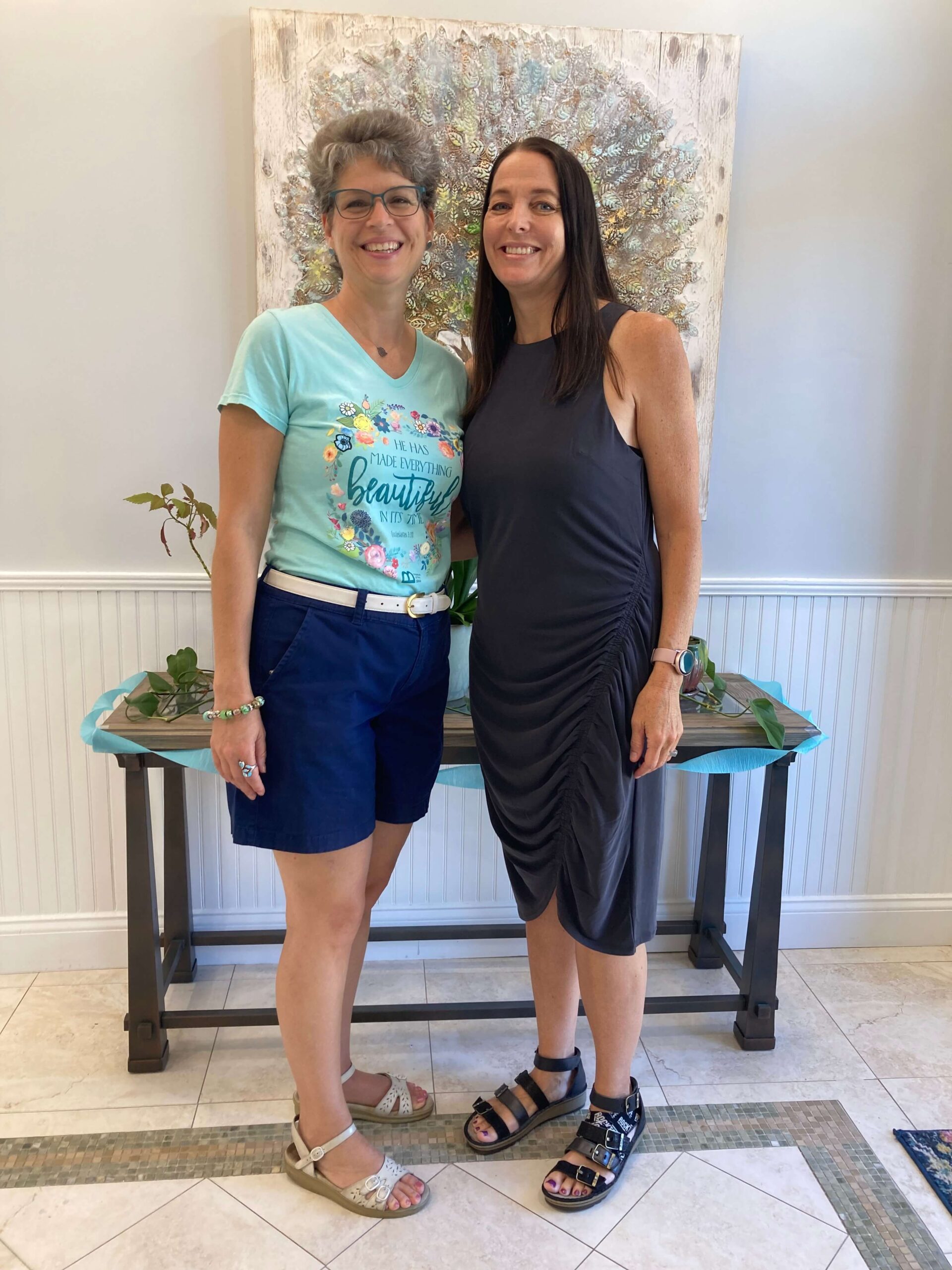 I am so grateful that I made the phone call to Dr. Hilary Rutledge for the 15 minute free consult! It has been a very long journey up to this time with a lot of non-answers for physical issues and much needed direction in the medical community. I turned to Wilmington Functional Medicine to see if this was the place and the people to reach out to who would hear my concerns and needs and actually hear me, then guide me to a place of health that I have not been in many years. This was a huge step for me from the start, and I had my doubts just knowing myself and my past experiences. But from the very first meeting to present, I have made a great deal of progress and learned so much about how I need to eat along with how I see myself and the things that make a difference in me physical, emotionally and mentally each day. I have received great input and direction to get me started on a path to healing. Dr. Hilary, Alyssa and the office staff have all been great! My questions get answered, thoughts redirected to the right place and encouragement in the progress and what to look forward to in the future. When I don't understand the direction, explanation is given. I look forward to continuing to push. Myself and to also enjoy the process of this journey to being healthy…body, mind and soul. Thank you Wilmington Functional Medicine!!!
Robin Miracle, 64 y.o., Retired, Leland, NC resident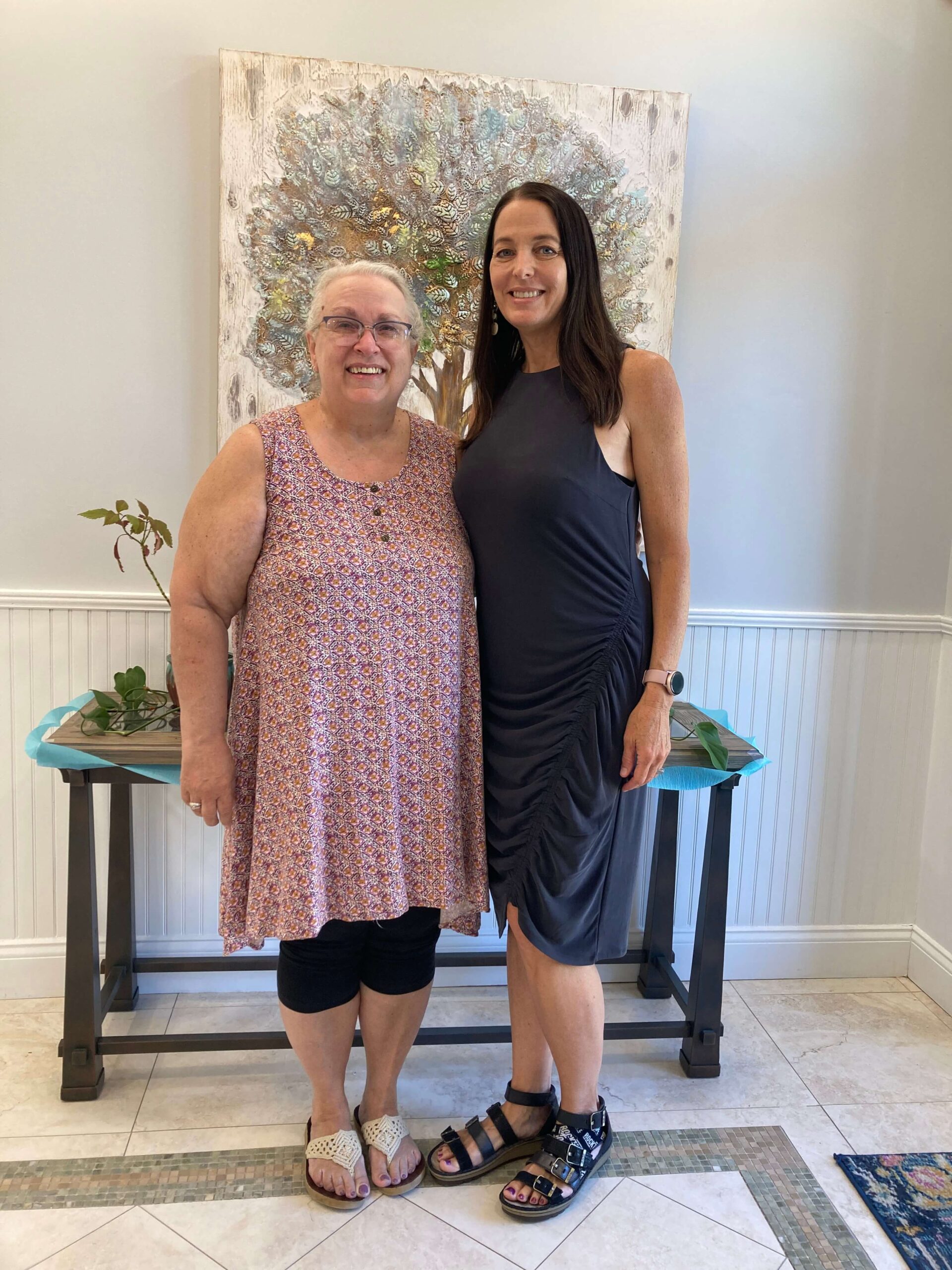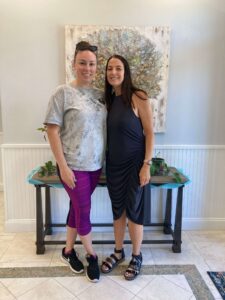 Dr. Hilary and Alyssa have been so friendly and helpful throughout my wellness journey. They have both taken the time to listen to my concerns, research solutions, and using their expertise we have developed a great health plan moving forward. Dr. Hilary is great about breaking down your test results in a digestible format. She and Alyssa care about your whole wellness and really give you the tools to help you help yourself. If you're at all skeptical about functional medicine, I just encourage you to just schedule a phone consult and speak to Dr. Hilary. Her friendly demeanor to medical knowledge will leave you wanting more!
Tiffany Bowie, 39 y.o. Wilmington resident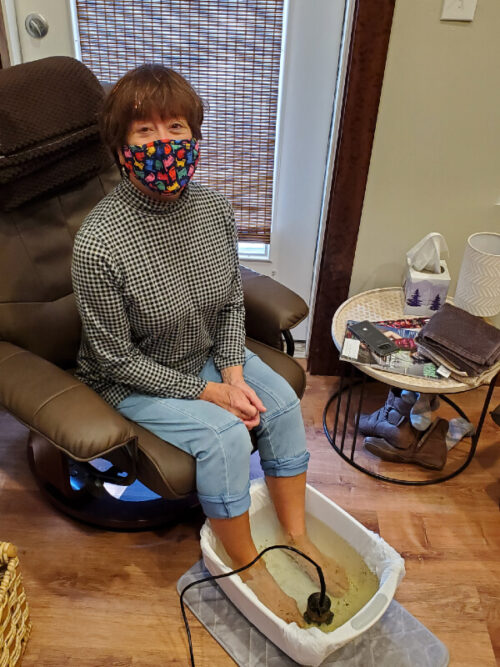 I met Dr. Hilary when I moved to Southport in 2010. She was highly recommended by a friend of mine who is a patient of Dr. Hilary. Since I was in my twenties, I suffered from scoliosis and sought monthly treatments from various chiropractors. I have been Dr. Hilary's patient for l0 years. She is the best chiropractor I have ever had. In addition to adjustments, I partake in her foot baths and laser treatments for my congested sinuses. I also have been a patient of her Functional Medicine practice for 2 years. Her knowledge and approach to health care is incredible. She is helping me with my cholesterol levels and other health issues by emphasizing nutrition, food and lifestyle changes. Dr. Hilary truly cares for her patients and their well being. She is funny, smart, compassionate and an exceptional practitioner. There have been several occasions when I or my husband needed emergency treatment or care, and she was always there for us. I trust her completely and am fortunate to have her in my life.
Rose Tiani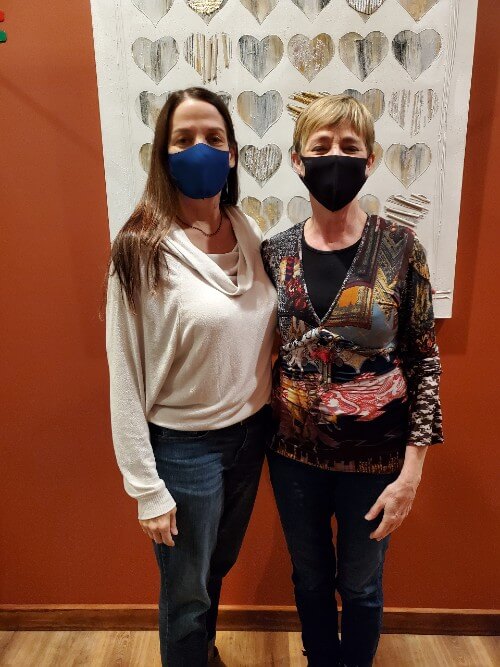 I experienced a fall in May 2017 which resulted in facial bone fractures which thankfully healed without surgery. However a year later  I developed sinus infections which caused me to be sick, away from work for at least a week at a time every 2-3 months. I sought out specialists who told me the infections were caused by allergies and would require antihistamines and decongestants and strong antibiotics as needed. As a nurse I know frequent use of antibiotics and antihistamines cause other unwanted side effects. I needed to find a better answer… 
As a proponent of more natural, gentler remedies I went in search of a Functional Medicine Doctor which brought me to Dr Hilary Rutledge at Wilmington Functional Medicine. From my first appointment I knew I was in good hands. I have been seeing Dr Hilary since November 2019. 
Dr Hilary took time to review my concerns and created a plan to correct underlying causes including yeast overgrowth, allergies, gastrointestinal malabsorption issues and hormonal imbalances. I am happy to say I have been without a sinus infection or allergy symptoms for the past 8 months. I also strongly believe I met Dr Hilary just in time especially with this COVID virus lurking around the corner. 
Since being treated by Dr Hilary I am healthier and feel more vibrant than I have in a long time! Although I have annual checkups with my PCP I do not start any medications or treatments without discussing options with her first. I am so thankful for Dr Hillary's incredible knowledge, gentle and kind approach and the professional and attentive care offered by her and her staff.
Sincerely,
Jennifer Parker
Outstandingly fantastically excellent! My experience with Dr. Hilary and her office staff is incredibly positive.   I appreciate the prompt attention and caring to my needs.  Dr. Hilary really took the time to listen and review my medical history, and for the first time in 20 years, I am feeling so much better (more energy and weight loss)!  Dr. Hillary and her staff are quick to respond via email or phone and are professional and courteous.  I highly recommend Wilmington Functional Medicine. 
Laura Craig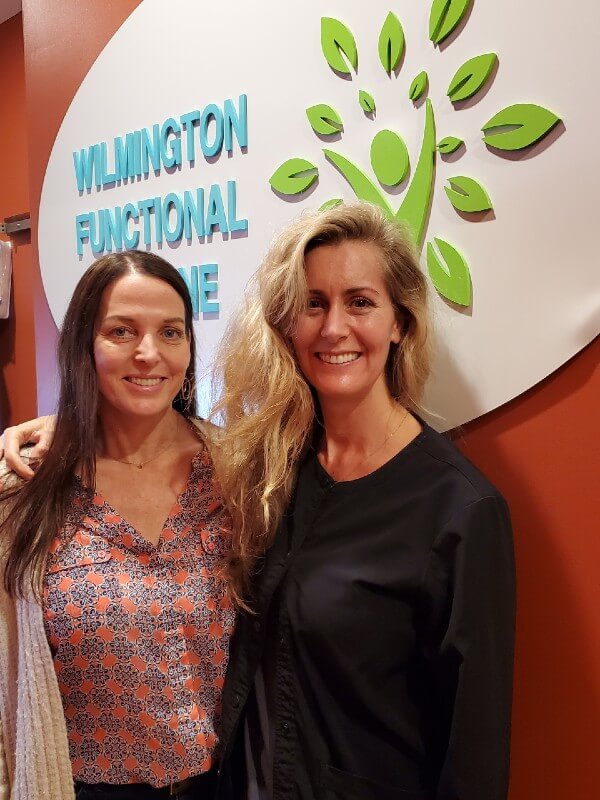 Dr. Rutledge,
How can I even start to say how much I appreciate your help! After months/years of having symptoms none of my primary doctors/allergists could help, I finally found you and started down the path of healing! You found the source of my symptoms and showed me how to heal these problems, all naturally and without prescriptions! I'm feeling so much better and although I still have a journey in front of me, you've helped me find a plan that will get me back to good health! Thank you so very much for your expertise and care, I don't know what I would do without you!!
And staff, thank you so much for always taking care of my husband and I, although we don't live there anymore, I'll always be grateful for all your help!
Miss you all,
Sayward Riehm
Rebecca Dean, Police Officer

Get the latest health updates straight to your inbox!
Join the newsletter for health tips, health research, recipes, & healthy living!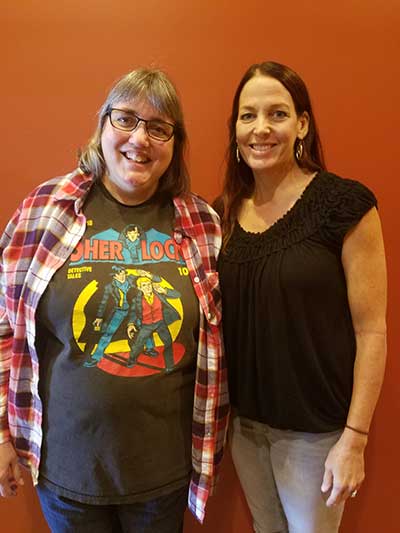 I first sought out Dr. Hilary Rutledge's assistance with chronic pain and swelling of my ankle and foot from an old injury. The symptoms interfered with my daily life, including the ability to walk or stand. I could not flex the ankle joint properly. This made the area very unstable. I would leave work at the end of my shift close to tears due to the pervasive pain. Sitting down, or even elevating the area did not totally ease the pain. Hence, the injury impacted my sleep as well.
Upon my first consultation, Dr. Hilary found that the ankle joint was dislocated. She re-aligned the area, helping to relieve the pain. It took weekly visits for two months to completely help the area strengthen enough to stay in alignment and reduce the swelling. After those two months, Dr. Hilary felt my condition progressed enough that I could be fitted for orthotic insoles. The insoles are like magic. They help keep proper alignment and have strengthened my feet and ankles. I have my mobility and life back! I can walk, work, sleep and play. Did I mention the injury happened 4 years ago? In a matter of a few weeks, Dr. Hilary was able to take me from being less than mobile to walking a 1-mile fun walk to support my daughter's 5k. Best of all this was achieved without the use of pain medications that would simply cover up the symptoms.
During one of my appointments, I noticed a paper mentioning the month's special, a discounted rate for a metabolic evaluation. I inquired as to what this entailed, and it sounded like just what I needed. You see, my life has revolved around my reactive system, manifesting in asthma and allergies. In fact, I have no memories of ever being free of either one. This has led me to the desire to be tested for food allergies. I had, by process of elimination, tried to identify that I reacted to in my diet, but was unsuccessful. I just could not pinpoint what I was reacting to. After speaking with Dr. Hilary we did the evaluation, blood work and ran the allergy test. This evaluation included a detailed question and answer session over what symptoms I have been experiencing and any issues I have been having. The results of the blood work and food allergy tests were staggering. It is no wonder I could never eliminate the culprits from my diet. There were so many triggers, some I had never even though or heard of. Dr. Hilary calmly took me, step-by-step, through the blood work and allergy results. This included mapping out a change in eating habits and adding supplements to support areas that needed it.
Life changing is the only way to describe the end results. I can sleep at night, have more energy, and do not become ill as often. In fact, I stayed healthy for a whole 6 months. For me, that is unheard of. I have never stayed cold and flu free for that long. I often joke that I'm the "canary in the mine shaft", the first one to catch anything. Well not anymore!
I am very grateful that Dr. Hilary took the time to truly listen to me. That made all the difference in finding the root causes of my health issues. Of course, it is still a work in progress. The supplements and diet will be fine-tuned as I am healing. Still, after a lifetime of being a slave to my overactive immune system, I can be patient in my healing. Dr. Hilary and Laura have been super supportive during the whole process. For all of this, I am truly thankful.
-Sally Bessey 
"Dr. Hilary has been not only a wonderful

Chiropractor,

but also a full-body wellness coach for me. She is so knowledgeable about body structure and the connectedness of it all – and thoroughly explains how everything works all together. I feel that I can go to her with any question and, if she cannot give me an immediate answer, she will research if to give me one.
Thanks to Dr. R for being a friend and a body-know-it-all!"
– Amy Kleva, At-Home Mom
---
My name is Rosemary Bertwell. I am 75 years old and a retired secretary. I was diagnosed with diabetes at the age of 62 although I think I had blood sugar handling problems for years and years before that. Under the recommendations of traditional doctors I was placed on insulin. Insulin helped initially to bring my blood sugar down but it didn't last. Soon after they recommended a combination of insulin with metformin. That too only proved to be slightly helpful. On two different occasions I ended up unconscious, due to my blood sugar being out of control. I refused to drive anywhere because I was afraid it would happen and I'd end up killing someone. I was confined to my house and felt like a prisoner. One day I requested a free report on diabetes. I ended up in Dr. Rutledge's office and my experience was better than any other Doctor I had ever been to. By the way, at that first visit in her office, I was taking a total of 21 medications including the two I mentioned earlier. Here it is six months later, and my blood sugar is under such good control I am off both of those diabetes medications. In fact I only take 4 medications now and no longer take the other 17. I am driving again and feel like I have regained my life. It has been an unbelievable experience for me and I recommend anyone who's had trouble with diabetes to give Dr. Rutledge and her functional medicine approach, a try.
Rosemary Bertwell -Retired Secretary.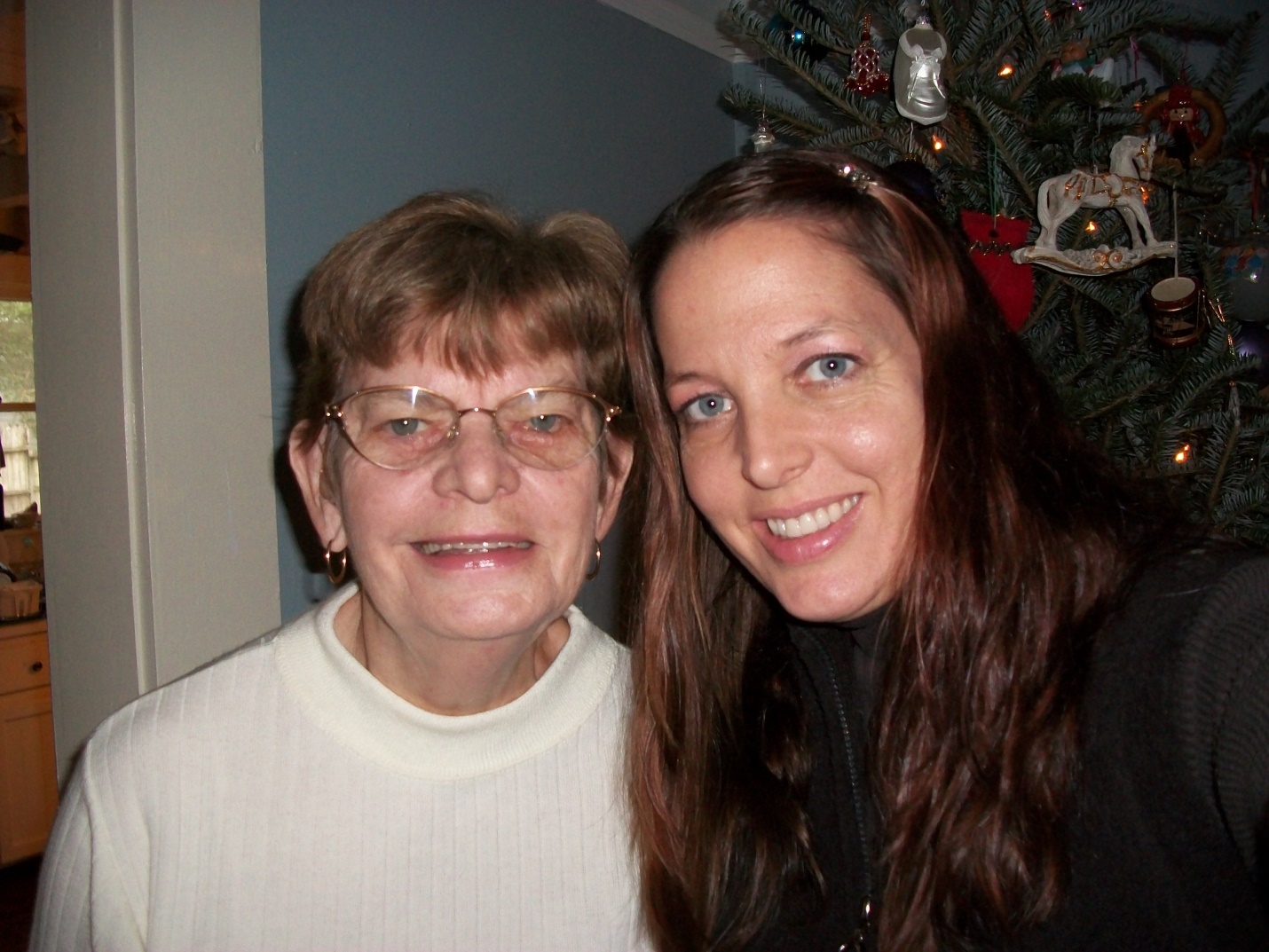 "I have spent most of my life struggling with digestive issues. I have also spent countless hours in hospitals and countless years taking medication that was not of any benefit to me. The stomach pain I experienced started when I was 10 years old and the doctors eventually suggested I have my gallbladder removed when I was 12. Ever since that time my stomach began working overtime and the stomach issues continued. I eventually found there was a birth defect in my digestive tract. The birth defect issue has been resolved, but my digestive system still struggles to function properly.
I have been meeting with Dr. Hilary Rutledge and Debra Yaw to try and improve my digestive health since September 2018. In such a short time, they have been able to help tremendously and the results are astonishing. The supplements and foods that they have suggested to me have helped my body function better. It is great to see that you can improve your health naturally and without medication. They have helped me resolve not only digestive issues, but also my overall health. I have never felt better and my digestive issues have become minimal in comparison to what I was experiencing earlier in life.
-Cassidy Bailey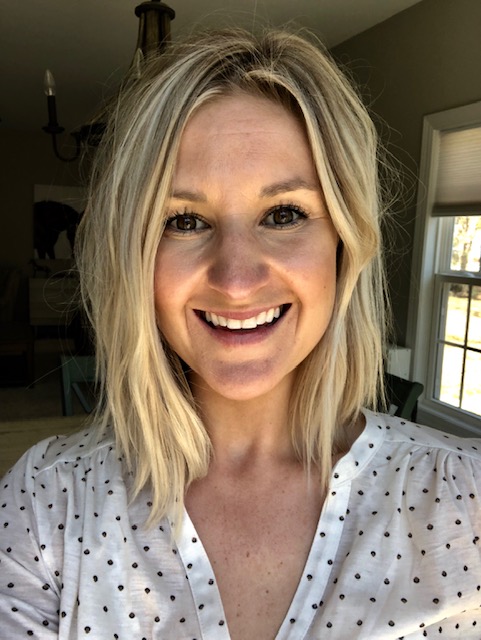 "When I found Dr. Hilary I was tired, scared and desperate. I was 6 months post partum and had just been diagnosed with a thyroid disorder that was taking over my body and life. In the first fifteen minutes of our first consultation she had given me more undivided attention and care than I had ever received from any health care professional. I was put at ease by her confidence and positive demeanor. Her attention to all aspects of my health, history, and lifestyle as a whole, truly encapsulated what functional medicine is all about. Within weeks I was able to come off of medication and was already feeling substantially better. About 6 weeks later blood work showed normal thyroid function. After taking Dr. Hilary's advice and orders very seriously I have maintained normal levels 6 months later. I can now say I am feeling 100% better and have my life back! I owe ALL of this to Wilmington Functional Medicine and Dr. Hilary. To sweeten the deal the office and staff are warm, friendly, and inviting. They know your name and make you feel like a real life person! I would recommend any one who is interested in taking control of their health to visit Dr. Hilary!
-Lindsey Walden